MATECO Drilling Company's corporate Health and Safety Program covers the following topics for our employees: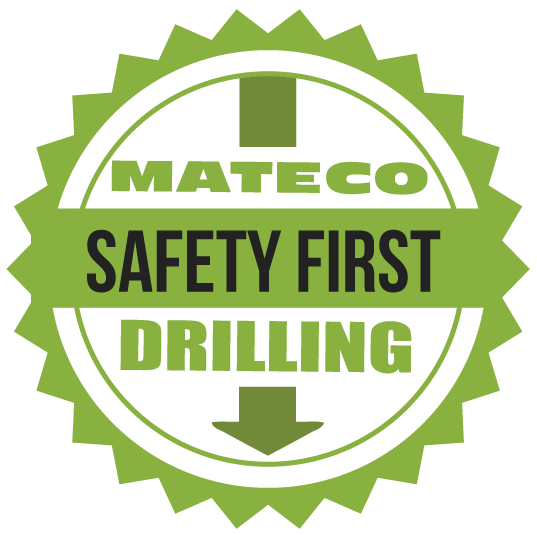 Medical monitoring
Each employee completes a yearly medical physical that includes a Physician's Written Opinion to work at hazardous waste sites and to wear a respirator. This physical also includes a DOT physical card.
Daily Tailgate Safety Meetings includes Equipment Inspection:
MATECO Drilling Company's crew teams complete a Daily Safety Inspection Form prior to the operation of the equipment each day. This form asks very specific questions about the condition and safety of the equipment.
Other
OSHA 29 CFR 1910.120 Trained
CPR Training and Certification
Trenching-Excavating and National Drilling Association Drilling Safety Certified
Utility Clearances
Tailgate Safety Meeting Daily
Traffic Control Certificate
U.S. DOT Random Drug Screening
Site Audits
American Petroleum Institute
e (API) Qualified Personnel
Safety Leadership Team
Job Hazard Analysis
40-hour (HAZWOPER) training 29 CFR 1910.120
Each employee that participates on projects at hazardous waste sites is required to complete an initial 40-hours of training as referenced by 29 CFR 1910.120 and the required 8-hour safety refresher. All this training is completed in-house by our certified staff and also includes First Aid and CPR.
Employee orientation and training
Each new employee follows a specific orientation and training program. This orientation is based on the applicable OSHA Construction Standards and specific safety guidelines and procedures contained in the MATECO Safety Program manual.
In-house substance abuse policy
Each employee is required to participate in our in-house program required by the Federal Motor Carrier Division. Each employee participates in a random selection draw managed by an outside source.