MATECO Drilling Company is a specialty contractor providing geotechnical and environmental drilling services since 1974. Our team of qualified and trained staff members are located at our operations office in Rockford, Michigan, and supported by the corporate office located in Grand Rapids, Michigan. MATECO's abilities allow us to uniquely and productively manage projects with our in-house staff by working with our clients on approach, cost, safety and technical aspects of their projects.
Our Mission Statement:
To always exceed our client's expectations by providing safe, creative, value added drilling solutions through cutting edge technology, exceptional service, based on integrity.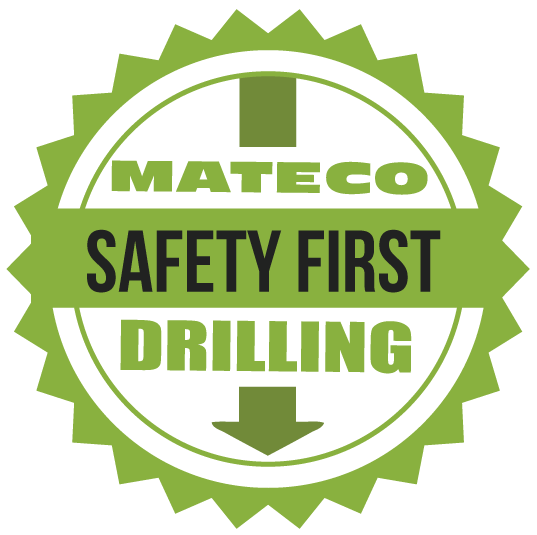 Trust. Having high confidence in our solutions and results.
Ethics. Uncompromising in truthfulness, honesty, and integrity.
Service. Being professional, prompt, and courteous.
Technical Leadership. Providing exceptional value with technical expertise.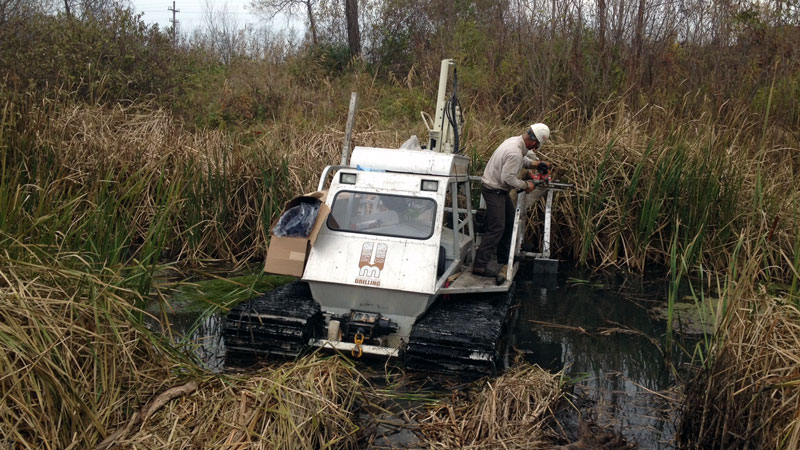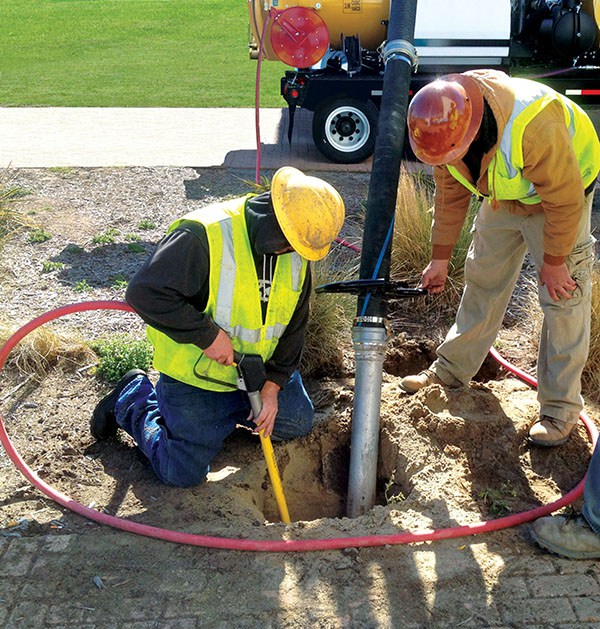 Our technical expertise allows us to participate on the most difficult drilling projects in all specialized areas. Our diverse selection of equipment allows our clients to investigate in remote areas and difficult soil conditions. Our areas of expertise include:
Geotechnical Drilling including: soil sampling; rock coring, pump-in permeability testing, instrumentation installation and in-situ testing.
Environmental Drilling including: monitoring wells, extraction wells, vertical water sampling, sediment sampling, SVE wells and sparge wells, well rehabilitation, pump tests, decontamination.
Sonic Drilling using a mid size track ATV for environmental drilling, continuous sampling and installation of monitoring wells with minimal waste.
Geoprobe® Direct Push Drilling including: chemical injection, soil and water sampling,
prepacked well installation ASTM (D 6725), and sparge well installation.
Direct Image Testing of subsurface soil and groundwater conditions using Geoprobe Cone Penetrometer Testing (CPT) and Hydraulic Profile Tool (HPT).