Today, more than ever, our company recognizes the importance of maintaining and appreciating our environment, not only for us today, but for future generations to come. MATECO Drilling Company provides environmental drilling services throughout Michigan and the Midwest. Our environmental drilling practices will provide clean, accurate samples to determine the existence of any contaminates in soil or groundwater. To meet the needs of our individual client's projects, MATECO Drilling offers a variety of drilling methods including hollow stem auger, sonic drilling, and direct push drilling.
Monitoring Well Installation
Extraction Well Installation
Vertical Water Sampling
SVE Wells and Sparge Wells
Well Development, Rehabilitation & Abandonment
Soil & Groundwater Sampling
CMT wells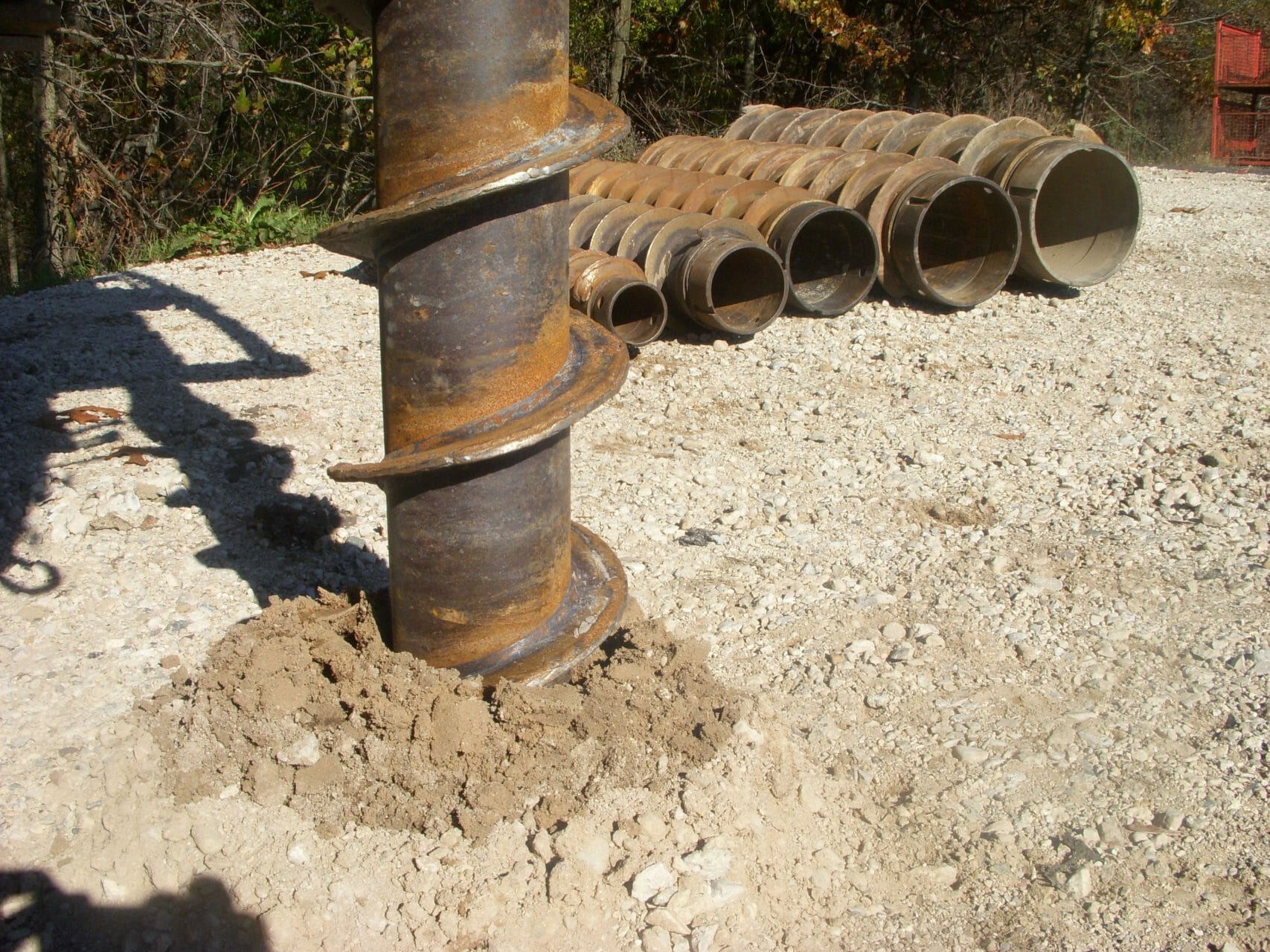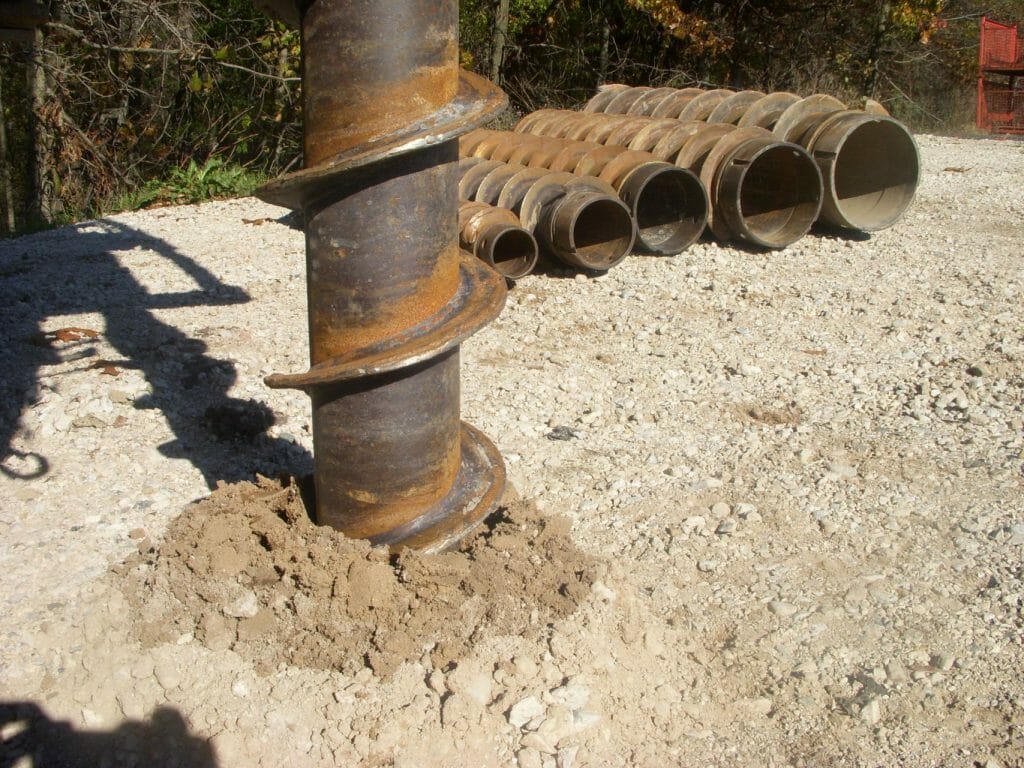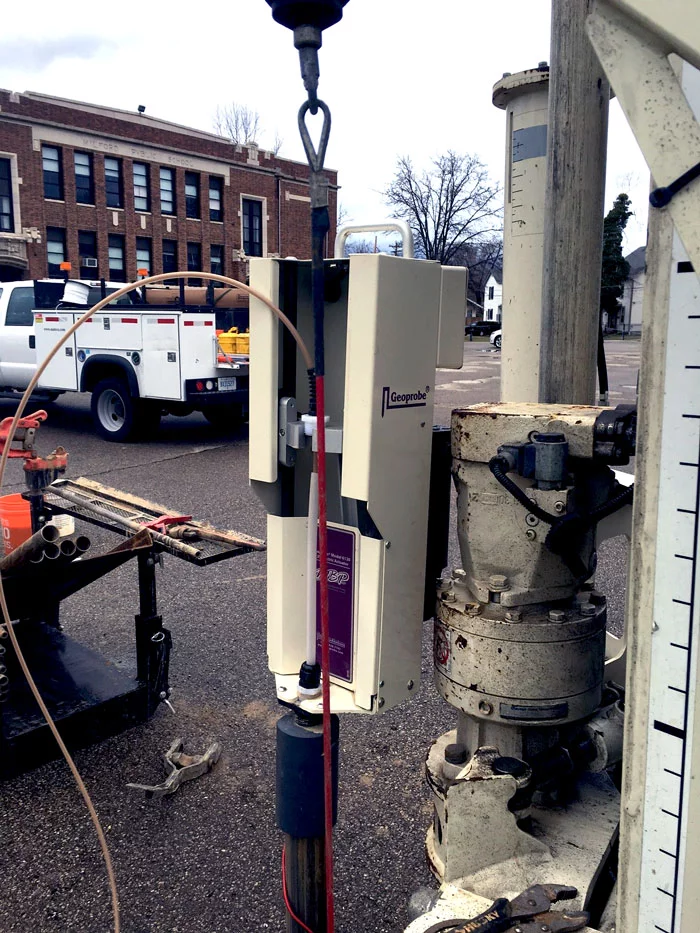 Geoprobe subsurface exploration and direct push drilling is performed by advancing exploratory devices to the subsurface by direct push or percussion. Because of the mobility of Geoprobe drilling rigs and due to the smaller size of the machine and the tracks, we are able to perform direct push drilling in most site conditions. Other benefits to Geoprobe direct push drilling include auger drilling capabilities and a self-contained sample work trailer for our clients who prefer to escape outdoor elements.
Geoprobe ATV Track Units
Geoprobe 420M Cart Rig
Macro Sampling
Vertical Water Sampling
Soil Vapor Gas Installations
Prepacked Monitoring Wells
MATECO Drilling's Geoprobe rotary sonic drill is built on tracks, leaving a smaller footprint than larger tire-driven rigs. Built-on water tank and tooling allow more efficient sonic drilling operations and require fewer trips across precious land. It also has high capacity that easily advances 4x6x8 tooling of the Geoprobe direct push sampling system, essential to obtain the samples you need.
4x6x8 Tooling
Vertical Water Sampling
Continuous Soil Sampling
Monitoring Well Installation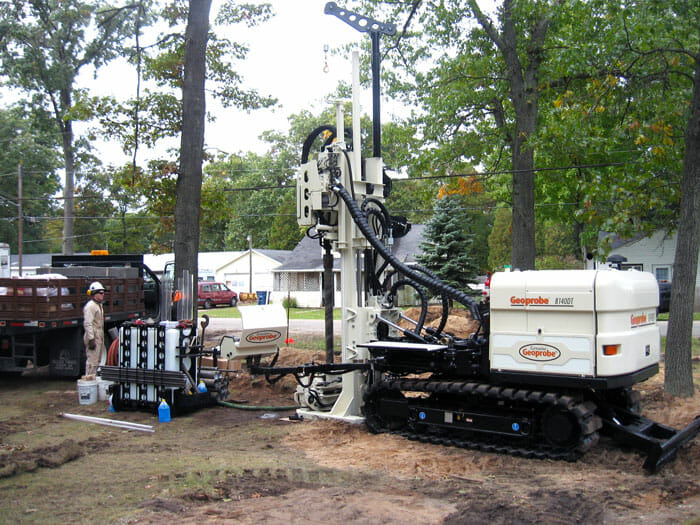 MATECO is experienced and well trained on working with water contamination like PFAS. The work is done using Geoprobe products and other approved PFAS free products. For more information on PFAS, check out these helpful links:
Interested in Our Service?