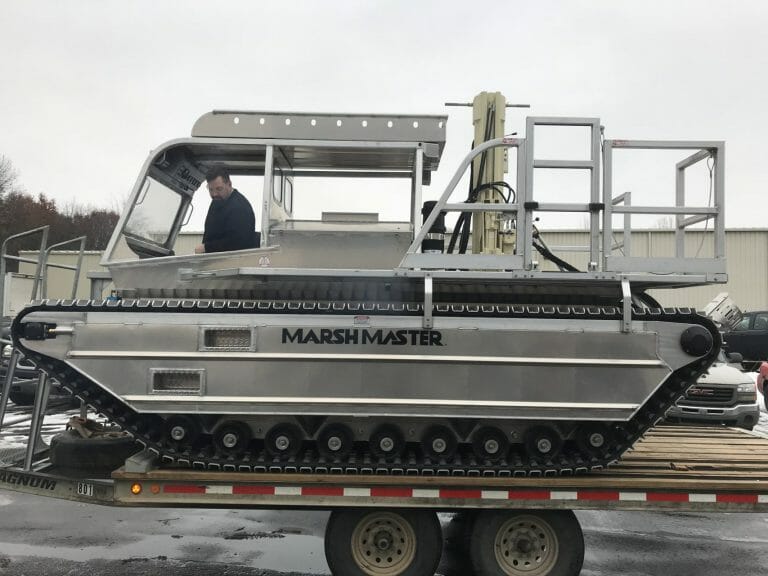 MATECO Drilling strives to be a company BUILT TO LAST with commitment to our core values and our increasing investments in personnel and technologically advanced equipment.  After over four decades, our core values of Trust, Ethics, Service and Technical Leadership have provided guidance to our approach in all aspects of our business operations and have successfully steered us through difficult situations that we have sometimes encountered on our projects.
Investing In Employees and Equipment for Cost-Effective Results
Through consistent implementation of our core values, we have developed standard ways in how we approach, perform and ultimately complete our environmental drilling projects.  We take no shortcuts when it comes to safety, equipment, training and our client and co-worker relationships. Communication between our employees and clients enables us to make sound drilling decisions and execute work safely. Our combined investment in valuable employees and equipment has successfully produced cost-effective results for our clients.
MATECO has had a successful year with projects throughout Michigan and in Indiana, Wisconsin, Missouri, South Dakota and Alabama – our service area is geographically widespread.
The Marsh Master for Marsh, Swamp, and Wetland Drilling
A couple summers ago, we added to our equipment capabilities, the Marsh Master®. The Marsh Master® manufactured in Louisiana is a light weight amphibious rubber-belt track pontoon unit used primarily to drill in hard-to-reach wetland areas. With its high ground clearance design, wetland drilling with the Marsh Master® has a low environmental impact. It is designed to go wherever we need to go. We anticipate that the purchase of this new equipment will improve our efficiency at wetland project sites where access has been historically difficult.
As with any business, profitability remains important; however, it is not the end. Profit is like oxygen, food, water and blood needed for the human body. They are not the point of life; however, without them, there is no life – such as the same with a business.
Our company strives to be the market leader in our business.  We are totally excited about our operations and strive each day to accomplish our production goals.  As we look towards beginning our 46th year, our core values continue to guide us during these changing times and sustain MATECO as a company that is BUILT TO LAST.