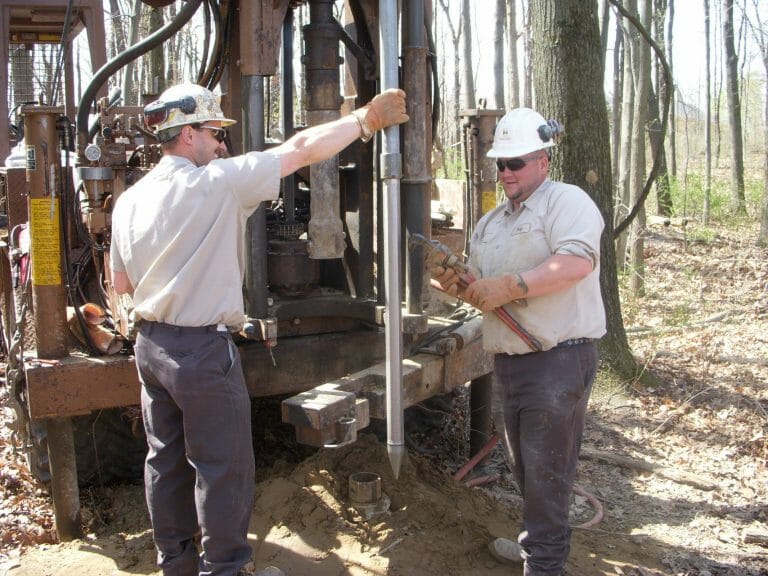 At MATECO, we value the relationships we have built between our staff and our clients.  Not only are we here to do our job, but to support each other through strong values and loyalty.  We are proud to have a staff that is committed to our clients in the same way.  MATECO's employees are steadfast in doing what is best for our clients and consistently going beyond what is needed in order to raise the company's standards and be a definition of success individually and for the greater good of MATECO.
Cultivating Employees Who Serve A Greater Purpose
The difference between a good company and a great company is how employees have a personal belief in a job well done.  Not only do MATECO's staff believe in themselves, they believe in the company and the services we provide.  The drilling crews have confidence in our success, knowing that each of us serves a purpose for the greater good.
The actions of our staff, being proactive in communication, and execution of the projects entrusted to us by our clients, set an example for the future.   Our clients have put their faith in us, have relied on us and have shown their loyalty to us in return. When MATECO is on the job, they can rest assured knowing we individually believe in the quality and the precision we offer to complete the task while rising above the competition.
State Of The Art Drilling Equipment For Quality and Precision
Not only do we have an amazing staff, we have been able to add new resources to provide our clients with more options than ever.  MATECO now has a Marsh Master (MM-2).  This amphibious sampling machine is a lightweight rubber-belt track pontoon unit used primarily in hard-to-reach wetland areas.  With its high ground clearance design, the MM-2 has a low environmental impact.  It is designed to go wherever we need to go.
As technologies used for subsurface sampling and installing monitoring wells advances significantly, MATECO Drilling continues to be a leader in this competitive field.  By adding the mid-size Geoprobe® 8140 DT Rotary Sonic drill rig to our fleet, MATECO offers our clients a complete range of preferred drilling and sampling methods.  This high-capacity, mid-sized sonic machine has the capacity to advance large diameter tooling yet maintain the compact Geoprobe® footprint.  The primary benefits of sonic drilling technology are very rapid drilling rates combined with reduced volumes of waste
We thank those who have put their faith in us, those who have worked with us and for us, those who have helped us and those who have led us.  We appreciate our clients' desire for excellence and loyalty. Because of this mutual relationship, we are a great company; we are MATECO.